Our school doesn't just
teach you Japanese.
We help you realize your dreams
using Japanese.
A long history of results since 1985


OBKG was established in 1985 and has a long history and experience in teaching the Japanese Language.
Our teachers attend regular training in order to increase the teaching quality in the classrooms and strive daily to further improve their teaching.
Our teachers attend regular training in order to increase the teaching quality in the classrooms and strive daily to further improve their teaching. We believe that the school plays an important role in providing a fun and effective study environment that allows the students to focus on their studies. Teachers will work together with the students to solve problems that come up during their study abroad experience. Teachers at OBKG understand the problems that students experience, and are equipped with the necessary knowledge and experience to help them solve these problems quickly so they can fully enjoy their study abroad experience.

Amazing admission rates to schools of higher education
The rate of continuing study after the students graduate from OBKG is 100%. After graduating from Japanese language school, they go to graduate school, undergraduate school or vocational school. OBKG guide their students so that they can continue their study right after they graduate from OBKG.
The teachers who are experts and have many experiences in counseling, make clear their students goal through personal consultation. OBKG always gather and analyze new information about graduate school and undergraduate school every year, so that once the target is clear, the teacher can guide them fully until they pass the entrance exam.
The List of Universities and Colleges that OBKG graduates went(2019~2021)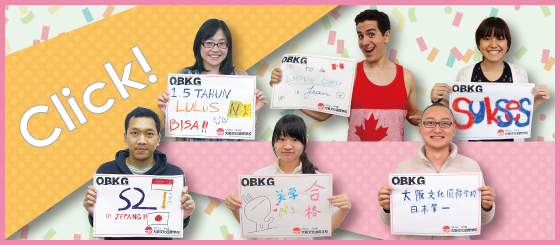 Find employment in Japan


OBKG is officially qualified to guide students in career counseling. We provide various curricula to help prepare students who aim to work in Japan. These include one-on-one guidance on Business Japanese Language, interview strategies, lectures on writing a resume and career sheet, lectures on business manners, and more, aimed to guide  students and ensure their success in the search for employment.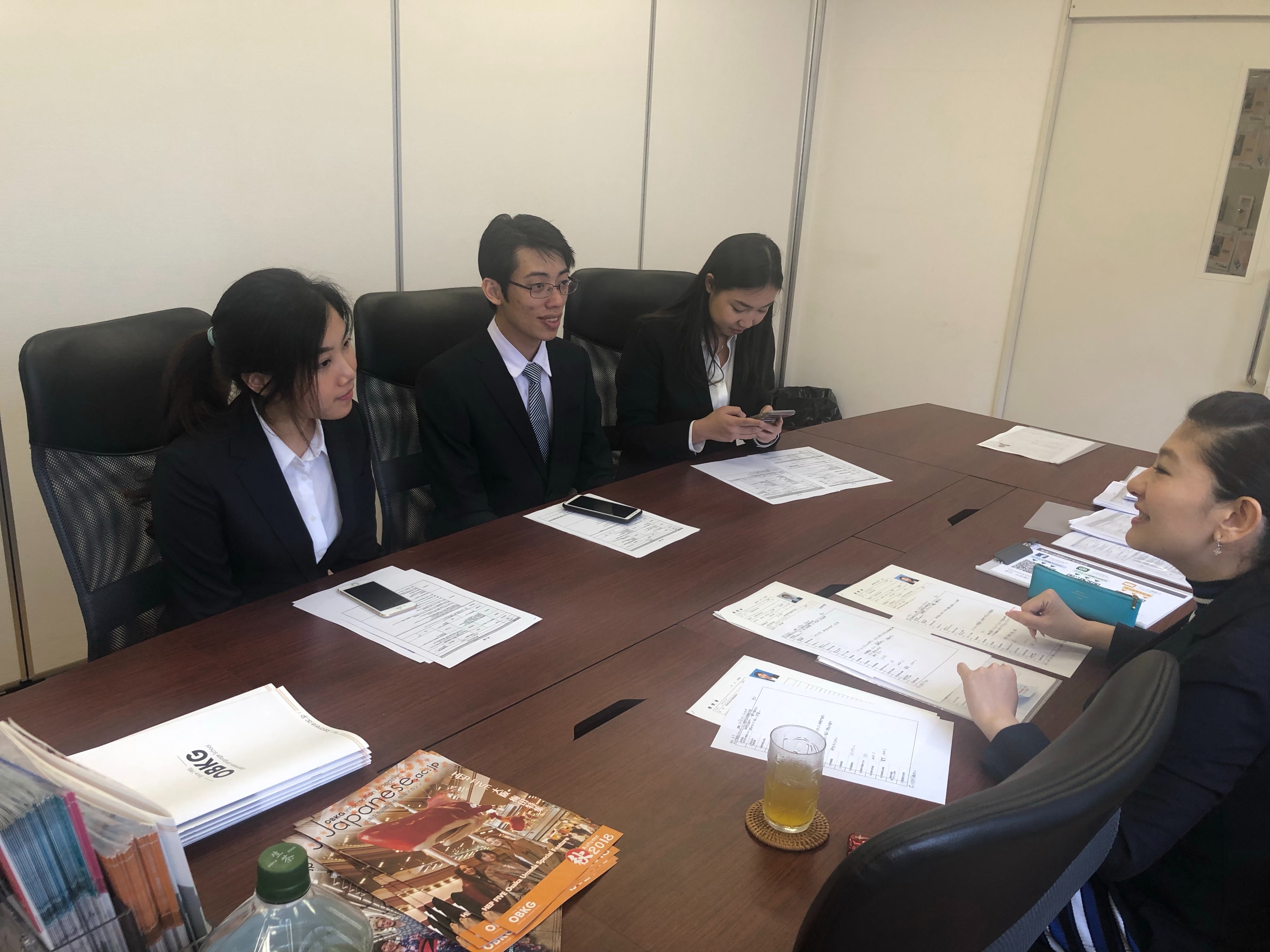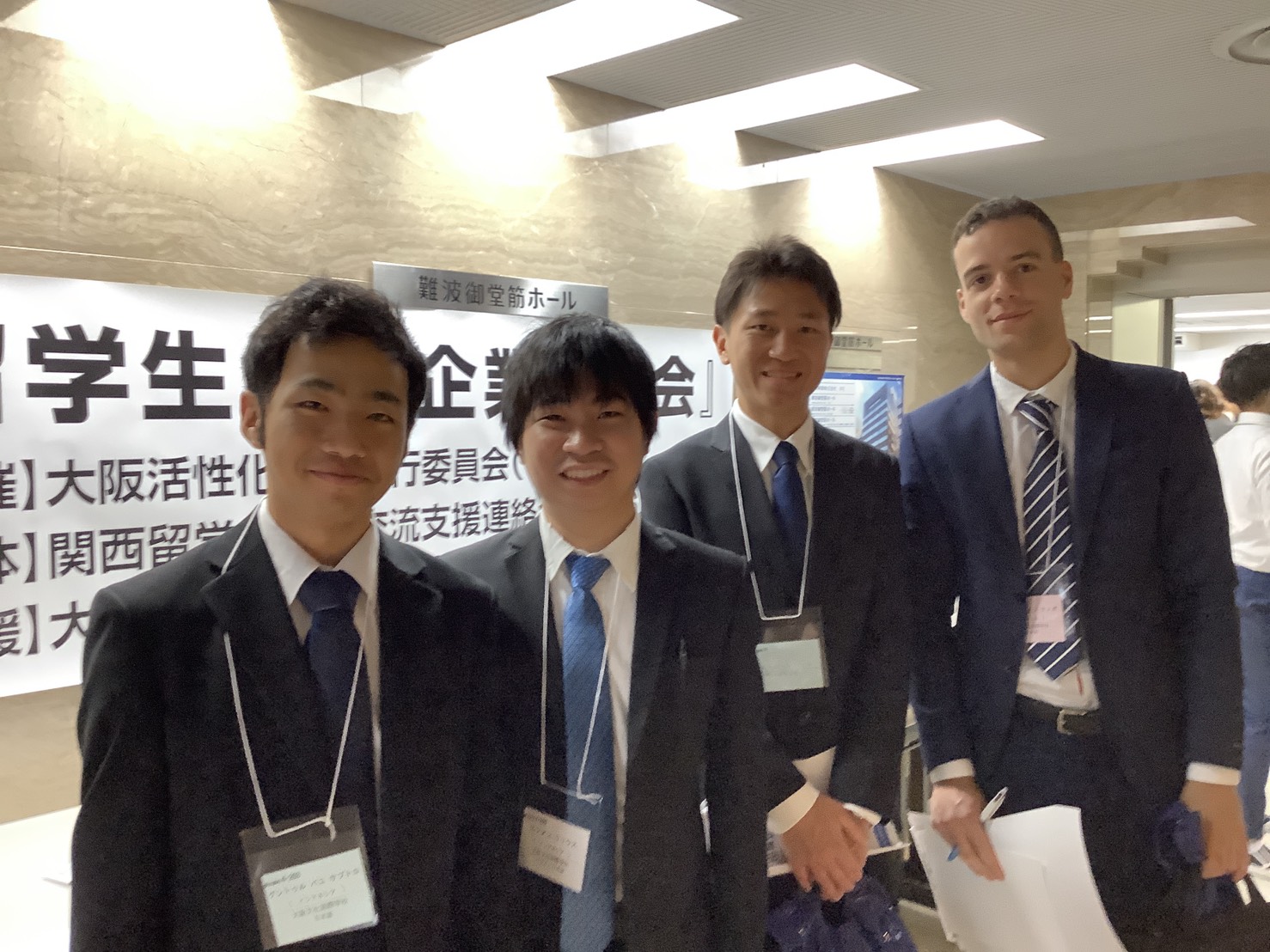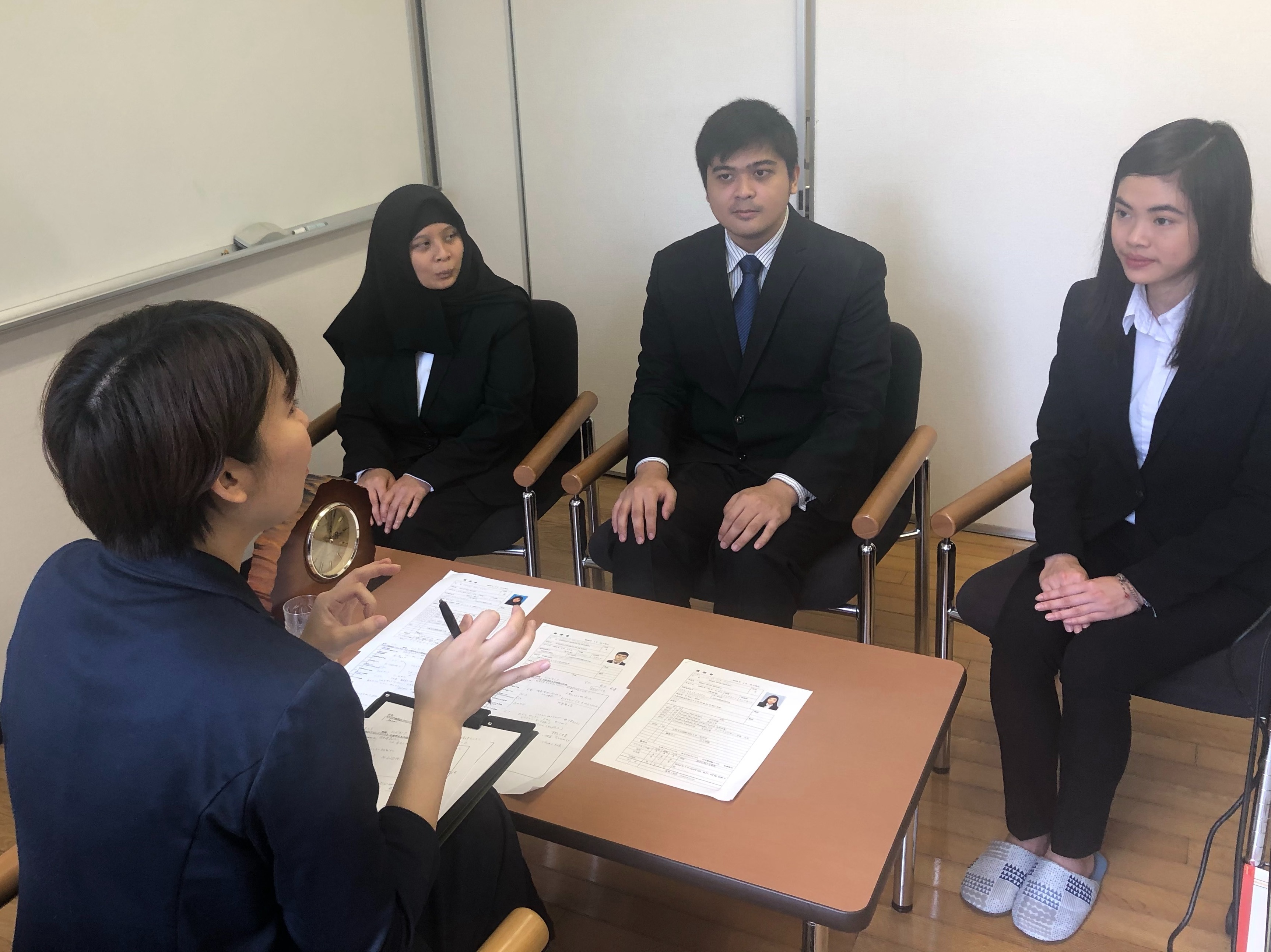 Other Features
We are a school corporation approved by the Ministry of Education
Students can get train passes at half price, student discount at the cinema, museums, and other establishments.
Excellent location
Our school is located 5 minutes away by foot from the JR Tenma Station and the Subway Ogimachi Station, and is in the middle of a residential area, providing a quiet and suitable environment for learning.
There is a hospital, post office, a bank, and supermarket within walking distance from our school, making OBKG a convenient place. In addition, there is a shopping street located 2 minutes away by foot, that stretches for about 2km with a variety of things to see. Also, 5 minutes away by foot is Tenmangu, a shrine where one of the 3 biggest Japanese festivals, the Tenjin-matsuri is held every year.
High Certification Results in Japanese-Language Proficiency Test (JLPT)

JLPT is the most important exam for Japanese-Language learners to measure how deep is their Japanese-Language skills. Our school curriculum prepares our students for JLPT, and as the result, every year OBKG's students pass the exam with very high certification results compared to the national average inside Japan.

This is the results of the Japanese-Language Proficiency Test in 2018 (December).
 

Level

National

Passing Rate

OBKG

Passing Rate

OBKG Advance Class Passing Rate.

July 2022

N1

24.3%

60.6%

66.7%

 

N2

26.4%

66.7%

84.6%

December 2021

 

N1

26.7%

58.6%

93.7%

N2

29.2%

47.9%

100%

July 2021

 

N1

29.9%

75%

100%

N2

34.6%

78.8%

100%

December

2020

N1

41.8%

80%

100%

N2

50.6%

79.6%

90.9%
*Data was taken from official JLPT website.
Excellent EJU results
EJU is a very important exam for those who want to enter undergraduate school in Japan. Every year, OBKG average score is higher the national average score. The data can be seen below. Today (based on January 2019), 80% of our school students come from Indonesia, France, Philippines, Malaysia, Sri Lanka, Vietnam, etc, which are not using Chinese character (Kanji). These good results in EJU is the prove of OBKG educating system, for a school with 80% student from non-kanji countries.
 
 

National Average

OBKG Average

(Class for Undergraduate)

OBKG

Advance Class Average

November 2018

Japanese

245.0

245.8

269.4

Writing

34.8

38.2

42.1

June 2018

Japanese

217.8

234.3

259.8

Writing

32.9

35.5

41.3

November 2017

Japanese

244.5

262.0

327.8

Writing

33.0

35.5

43.3
A unique curriculum to help students reach their goals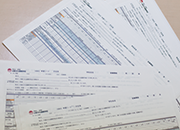 We have a unique curriculum to help students reach their goals. Teachers-in-charge will provide support and form a learning program for the students that include both academic and personal aspects.
A personal E-mail address to access the E-learning system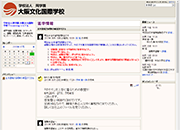 We are the only Japanese language school to use an E-learning system. Each student will receive a personal E-mail address, and will be able to obtain information on Universities, employment, and communicate with their teachers through the system.
Improving the quality of lessons through students' feedback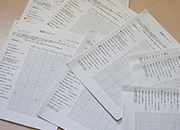 Students will fill out a survey every 6 months to provide feedback on lessons, and voice their opinions, upon which we make the appropriate changes in the classrooms. We believe that students' feedback is necessary for improving the quality of education at OBKG.
Experienced teachers
Every teacher at OBKG has a teaching qualification and is experienced in teaching the Japanese language. Our teachers understand the difficulties that International students face in learning a new language, which in turn allows them to teach effectively.
We provide training for our teachers
All of our teachers go through rigorous training before they are allowed to teach. In addition, we provide regular training for teachers to improve their teaching techniques, upon which they will use the skills obtained to improve the classroom experience.
Information on Universities, finding employment, and daily life in Japan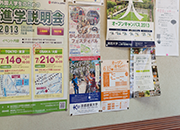 We post the latest information on University Open Campus, University admission, part-time jobs, employment, and information on living and studying abroad on the school's bulletin board.
Teaching Materials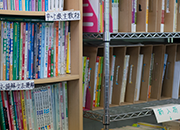 We always use new editions of textbooks and workbooks to keep students up to date with the latest learning material.
We also use daily newspapers and economic news as teaching materials to keep the students up to date with Japanese and world news. We also provide reading materials for students who are aiming to major in Management, Economics, Sociology, Welfare Studies, Sociolinguistics, Policy Studies, and more.
Recommendation-based entrance examination for Undergraduate Studies and Vocational School
Students with good academic standing and behavior can take part in the recommendation-based entrance examination. We will provide these students with recommendation letters and the necessary documents, which will give them an advantage in the university admission process.
JASSO and OBKG Scholarships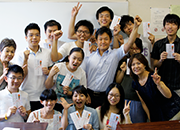 We have a scholarship system at OBKG.
I. 

JASSO

JPY30,000/month x 12 months

II. OBKG

Scholarship for Outstanding Performance

This is a one-time scholarship granted by OBKG twice a year, to several students. Recipients will receive ¥ 50,000.




Academic Scholarship (JLPT)

This is a one-time scholarship granted by OBKG to students who obtained excellent results on their JLPT N1/N2 Level.




Academic Scholarship (EJU)

This is a one-time scholarship granted by OBKG to students who obtained excellent results on their EJU.
Safe and secure learning environment and study abroad experience
Our staff is equipped with the knowledge and experience to solve problems that International students face and guide them through the process of adapting their lives here. After the students arrive, we will accompany students to the ward office for their registration, obtain their Residence Cards and National Health Insurance, and get bank accounts. In case of emergency, our staff will be available to help. Apart from the staff, students can also talk to their teachers when they have any problem.
OBKG Dormitory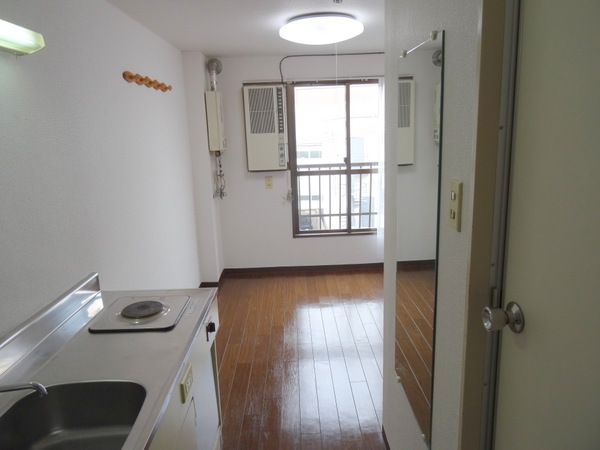 1 person per room
It takes 10 minutes to walk from the dormitory to the school.
There are an air conditioner and refrigerator in the room. The gas, water, and Internet are free.
The basic living necessities are provided. Spoon, table, toilet paper, and etc..
The dormitory has an auto lock on the front door and there is a female staff member available every day.
A coin laundry room is present within the dormitory.